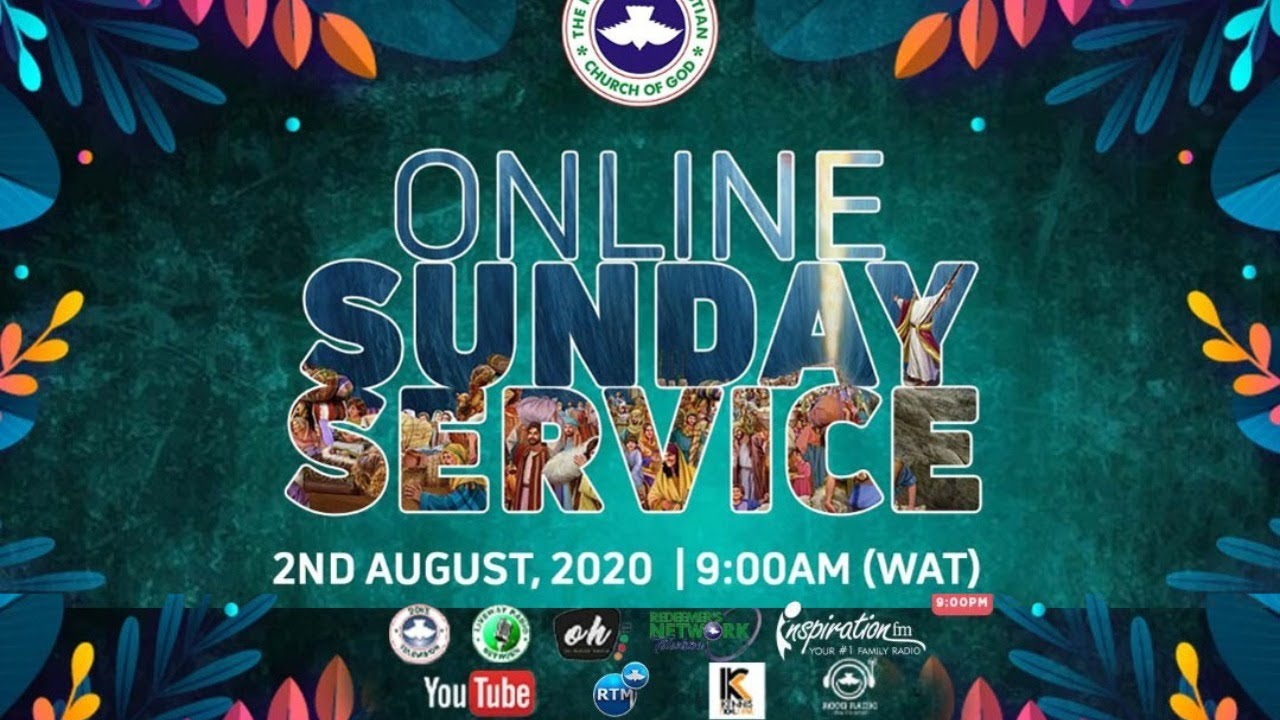 RCCG Sunday Service 2nd August 2020 by Pastor E. A. Adeboye – Livestreaming
You are watching today's LIVE streaming service from the Redemption Camp.
Today's Sunday Live service of the Redeemed Christian Church of God, RCCG starts from 8:30am and the servant of God, General Overseer of the church, Pastor E. A. Adeboye will be ministering in partnership with the Holy Ghost.
Stay connected with the YOUTUBE streaming channel and be blessed.
RCCG Sunday Service 2nd August 2020 by Pastor E. A. Adeboye – Livestreaming
Also Read, Open Heaven 26th July 2020 Daily Devotional – Deal With That Weakness by Pastor E. A. Adeboye
TODAY'S TOPIC: BEHOLD, HE COMETH
MEMORISE: "Behold, he cometh with clouds; and every eye shall see him, and they also which pierced him: and all kindreds of the earth shall wail because of him. Even so, Amen." – (Revelation 1:7)
READ: Acts 1:9-11 (KJV)
9. And when he had spoken these things, while they beheld, he was taken up; and a cloud received him out of their sight.
10. And while they looked stedfastly toward heaven as he went up, behold, two men stood by them in white apparel;
11. Which also said, Ye men of Galilee, why stand ye gazing up into heaven? this same Jesus, which is taken up from you into heaven, shall so come in like manner as ye have seen him go into heaven.
MESSAGE: Open Heaven 2nd August 2020 Sunday Devotional
The second coming of Jesus Christ has become a controversial issue in recent times. While some people argue that Jesus Christ will not come again, others say He has come secretly and has taken His position in the Church. Nothing could be further from the truth!
Jesus Christ will come again and when He does, all eyes shall see Him. Many verses of Scripture support the certainty of His second coming a classic example being todays Bible reading. It confirms many truths about today's discussion.
– Jesus went into heaven publicly in full view of His disciples and there were angels who assured them He would return in like manner. It is therefore unwise to accept the teaching that Christ will not come again or that He has come secretly.
– He will return with clouds and every eye, including those of the people who crucified Him, shall see. Their shame shall be unimaginable. Revelation 1:7 says the kindred of the earth shall wail. Why? It is because they refused to repent of their sins and Jesus shall come to judge them according to their works (Revelation 6:1,15).