SOD DEVOTIONAL 9TH JULY 2022 | THE DIVIDENDS OF UNDERSTANDING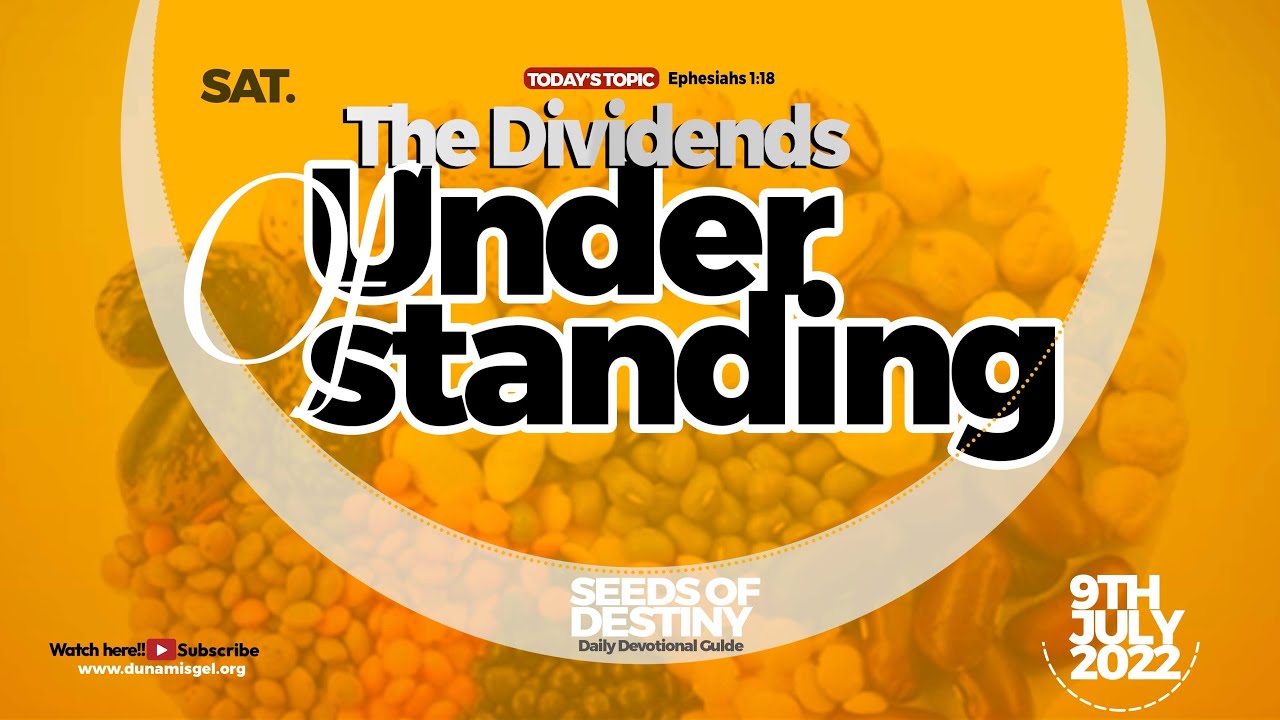 SOD DEVOTIONAL 9TH JULY 2022 | THE DIVIDENDS OF UNDERSTANDING
Watch, Read and Meditate on Today's Seeds of Destiny Daily Devotional for 9 July 2022, written by Pastor Paul Enenche. God bless you as you study God's Word!
SEEDS OF DESTINY SOD DEVOTIONAL – 9 JULY 2022
TODAY'S TOPIC: THE DIVIDENDS OF UNDERSTANDING
SCRIPTURE: The eyes of your understanding being enlightened; that ye may know what is the hope of his calling, and what the riches of the glory of his inheritance in the saints, Ephesians 1:18.
THOUGHT FOR THE DAY: Understanding is a major channel of faith, and faith is the secret of results in life.
Becky Enenche, is a trained Medical Doctor, now a full time Pastor alongside her husband, Dr Paul Enenche. She is very passionate about bringing peace and order to homes and people's love life.
CLICK TO READ SOD DEVOTIONAL 9TH JULY 2022 | THE DIVIDENDS OF UNDERSTANDING