Your Daily Prayer 2nd August 2021 – A Prayer for When You Can't Decide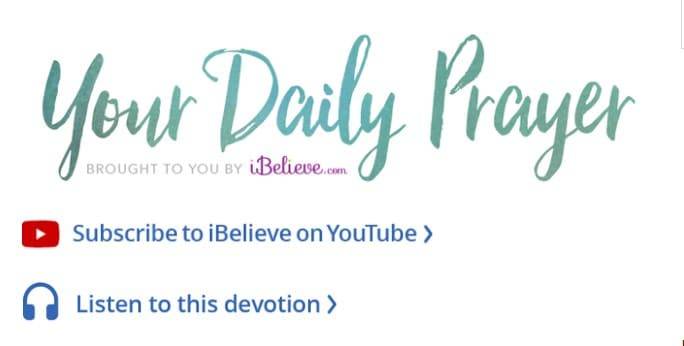 Your Daily Prayer 2nd August 2021 – A Prayer for When You Can't Decide
YOUR DAILY PRAYER FOR MONDAY 2 AUGUST 2021
A Prayer for When You Can't Decide By Kristine Brown
SCRIPTURE: "Cast your cares on the Lord and He will sustain you; He will never let the righteous be shaken." – Psalm 55:22
Your Daily Prayer 2nd August 2021 – A Prayer for When You Can't Decide
"Are you going to enroll your son in public school, or do you plan to homeschool?" the realtor's question hung in the air for several minutes. I hadn't even considered our options. Now as we searched for the perfect place to call home, panic threatened. How had we forgotten possibly the single most important detail of our relocation?
Until then, our son happily attended part-time preschool at the local church. If we could've just stopped time and stayed in this place forever, I would've been fine with it. But life doesn't stop for job changes, growing kids, or moving to a new town. And with changes come tough decisions that must be made.
I've never been a stellar decision-maker. In fact, letting my husband handle all the big decisions had become a habit. But learning to trust God begins when we learn to take our decisions – our cares – to Him. Give God control, and trust Him with the outcome.
"Cast your cares on the Lord and He will sustain you; He will never let the righteous be shaken." Psalm 55:22 NIV
There are times in our lives when we take our problems to God in prayer, then hear clear direction from Him on which path to take. Then, there are those other times. When we pray continually but feel like God doesn't hear us at all. We may think He's letting us figure it out on our own, but if we know God will never leave us or forsake us, why doesn't He answer? How do we make a decision without hearing from God?
God's Word distinguishes between His plan and a path. We know He has a plan for us, as it states in Jeremiah 29:11. We can also rest assured there may be choices to make. So whether our family chose homeschooling, public school, or private, God would be with us as long as we kept Him at the center of our lives. "Many are the plans in a person's heart, but it is the Lord's purpose that prevails." (Proverbs 19:21)
When we bring our decisions to Him, God assures us of His steady, guiding hand. He will help us decide.
Are you agonizing over a big decision today? Do you fear making the wrong choice? God hears us. Let's take those cares to Him in prayer. We can trust Him with the decision, the direction, and the outcome.
Dear Heavenly Father,
Your Word tells me "all the days ordained for me were written in your book before one of them came to be." (Psalm 139:16) Thank you for the good plans you have for me and for guiding me through every difficult decision.
Lord, forgive me for taking control of this decision, agonizing over which path to take. I've let so many voices drown out Your voice. I want to hear You above all else, but the weight of responsibility over this decision consumes me. You "know my anxious thoughts." (Psalm 139:23) I give this burden to You today and trust You to guide my path.
"You hem me in behind and before, and you lay your hand upon me." (Psalm 139:5) I have nothing to fear because You are with me. As You help me to choose the right path today, I pray You will bless the journey and use it for Your glory alone. Thank you for your promise to protect me and my family. I trust you with the outcome of this decision. In Jesus' name, Amen.
Thanks for reading through Your Daily Prayer 2nd August 2021 – A Prayer for When You Can't Decide. Please share this with other people.
Streams of Joy Devotional for 2nd August 2021 – Greater Results