Today Livestream
Catholic Daily Mass 2nd October 2020 Today Online – The Holy Guardian Angels – Livestream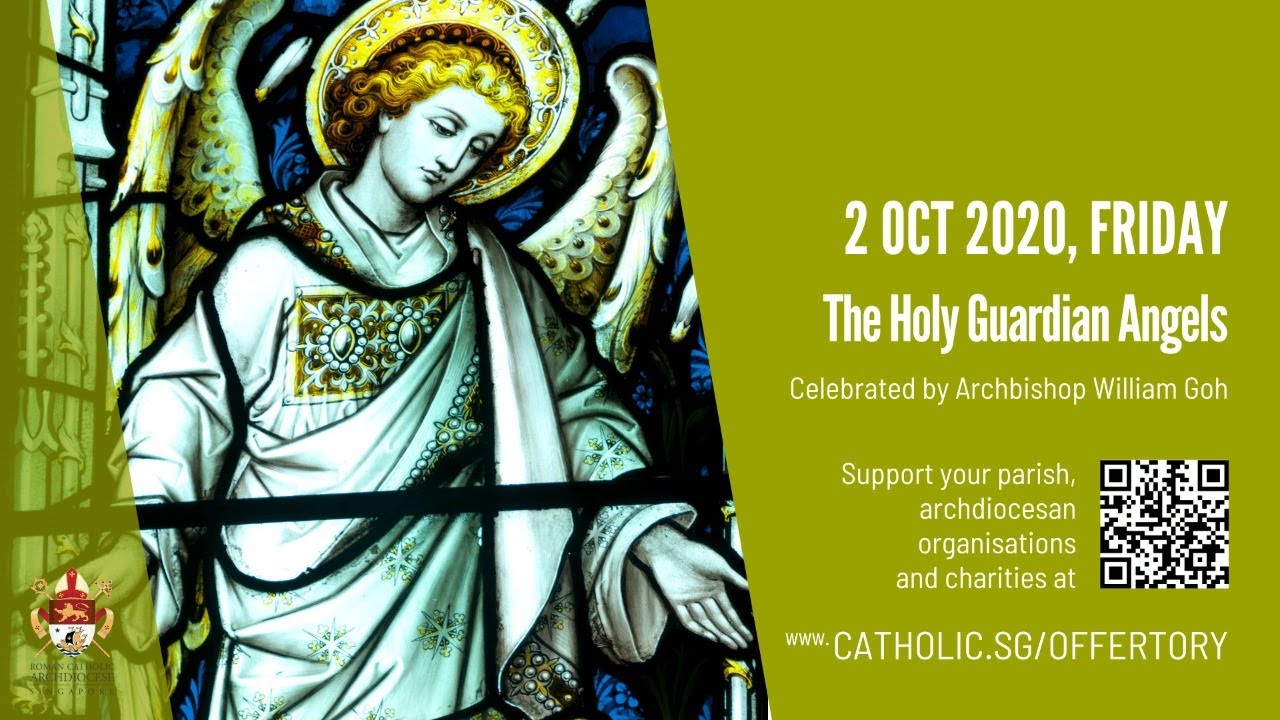 Catholic Daily Mass 2nd October 2020 Today Online – The Holy Guardian Angels – Livestream
You are watching LIVESTREAMING of Daily Mass for October 2nd, 2020 from Roman Catholic Archdiocese of Singapore
PERSONAL LOVE OF GOD FOR EACH OF US
Friday, The Holy Guardian Angels (2nd October 2020)
Mass Celebrated by Archbishop William Goh
The celebrant for Masses on our channel for Wednesdays to Sundays is Archbishop William Goh.
Catholic Daily Mass 2nd October 2020 Today Online
The Catholic Mass today is celebrated all around the world. Here in Singapore, we are pleased to provide online, daily Catholic Mass live or recorded in English to all Catholics and anyone interested in the Catholic faith. During Catholic Masses, it is not uncommon to hear a homily about Catholic teachings and Catholic answers to life's questions. The Holy Mass is beautiful and stems from Jesus. Expect Catholic prayers, Catholic hymns (Christian songs) that come from 2000 years of tradition and practice. All are welcome.
MASS READINGS:
• First Reading: Job 38: 1, 12-21; 40: 3-5
• Responsorial Psalm: Psalms 139: 1-3, 7-8, 9-10, 13-14ab
• Gospel: Matthew 18: 1-5, 10
First Reading: Job 38: 1, 12-21; 40: 3-5
1 Then the Lord answered Job out of a whirlwind, and said:
12 Didst thou since thy birth command the morning, and shew the dawning of the day its place?
13 And didst thou hold the extremities of the earth shaking them, and hast thou shaken the ungodly out of it?
14 The seal shall be restored as clay, and shall stand as a garment:
15 From the wicked their light shall be taken away, and the high arm shall be broken.
16 Hast thou entered into the depths of the sea, and walked in the lowest parts of the deep?
17 Have the gates of death been opened to thee, and hast thou seen the darksome doors?
18 Hast thou considered the breadth of the earth? tell me, if thou knowest all things?
19 Where is the way where light dwelleth, and where is the place of darkness:
20 That thou mayst bring every thing to its own bounds, and understand the paths of the house thereof.
21 Didst thou know then that thou shouldst be born? and didst thou know the number of thy days?
40:3 Then Job answered the Lord, and said:
4 What can I answer, who hath spoken inconsiderately? I will lay my hand upon my mouth.
5 One thing I have spoken, which I wish I had not said: and another, to which I will add no more. CONTINUE READING>>>
Comments
0 comments