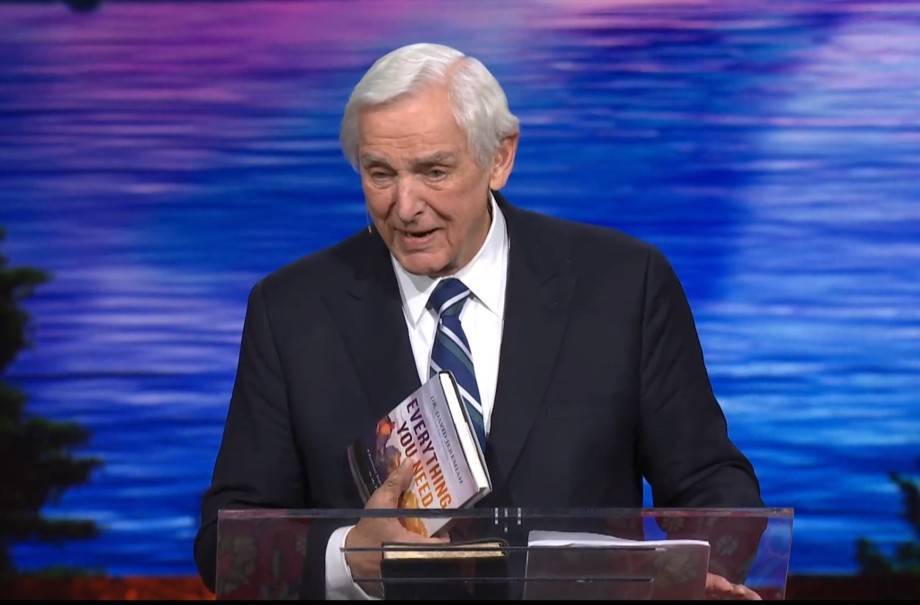 David Jeremiah 2 July 2022 Devotional | Turning Point Today
Read and Meditate on Today's Turning Point Daily Devotional for 2nd July 2022 written by Dr David Jeremiah. May the Lord bless you as you study His Word today!
DR DAVID JEREMIAH 2 JULY 2022 SATURDAY DEVOTIONAL
Today's Topic: Jesus Prays: For the Church (JULY 2, 2022)
Now I am no longer in the world, but these are in the world, and I come to You. Holy Father, keep through Your name those whom You have given Me, that they may be one as We are.
John 17:11
Recommended Reading: John 17:9-19
Bible scholars view John 17 with awe. This is the prayer Jesus prayed near the Kidron Valley after He left the Upper Room but before He entered Gethsemane on the final night of His natural life. It's the longest prayer we have from Jesus. In verse 11, He prayed for His disciples, for His Church, and for us. He told the Father He was leaving His children in the world as He returned to heaven, and He asked the Father to watch over them, protect them, and make them one.
Alexander Maclaren had an interesting application. Jesus was leaving people behind, but He knew how to commit the ongoing work to the Father. "Happy [are] we if we can leave our unfinished tasks to be taken up by God, and trust those whom we leave undefended to be shielded by Him!" wrote Maclaren.
Let's learn from the Lord to do all we can and to entrust the future prayerfully to the Father.
Christ's prayer for us should be our aim and deepest desire for ourselves.
Alexander Maclaren
Read-Thru-the-Bible: Proverbs 8 –14
David Jeremiah 2 July 2022 Devotional | Turning Point Today