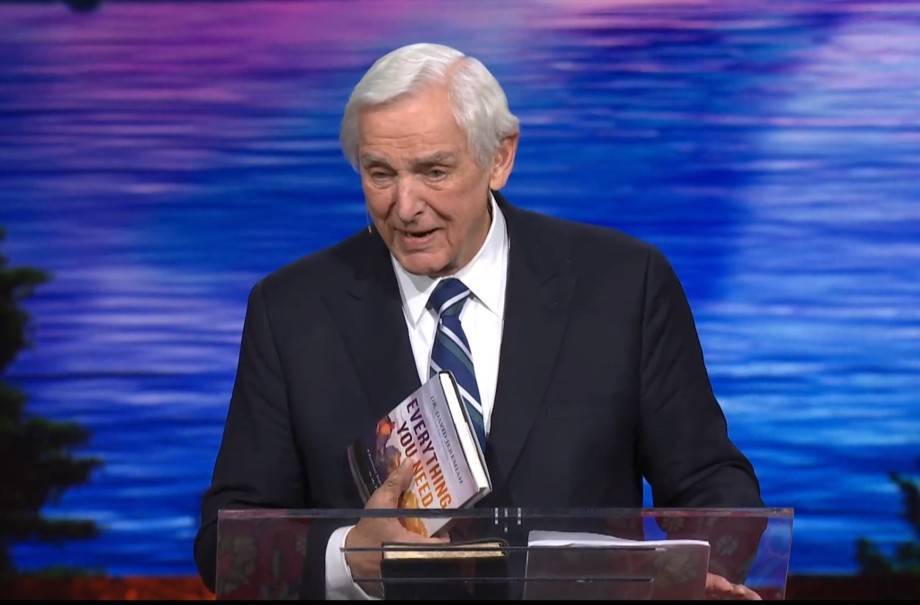 Dr. David Jeremiah Turning Point 7th January 2023
TURNING POINT DAILY DEVOTIONAL FOR 7 JANUARY 2023 BY DR DAVID JEREMIAH
Welcome to David Jeremiah Devotional, an American evangelical Christian author, founder of Turning Point Radio and Television Ministries and senior pastor of Shadow Mountain Community Church. Read and digest the word of the lord for today and see how powerfully it will impact you. God bless you.
Today's Topic: The Best From Psalm 23: Still Waters
Scripture: He leads me beside the still waters. Psalm 23:2
Recommended Reading: Isaiah 40:10-11
Let's adopt Psalm 23 for 2023! In his book on this passage, J. Wilbur Chapman suggested a practical way to experience God's green pastures and still waters. He wrote, "Every day must begin with feeding… and end with quiet contemplation of his mercy…. The day which began with feeding must end in quiet thoughtfulness if we would keep in fellowship with the Lord, and absorb his beauty of holiness."[1]
What a picture!
There's no better way to start the morning than by spending time in the pasturage of God's Word, feeding our soul and gaining His perspective. Some people have only five minutes; others can spend an hour. But we shouldn't skip our spiritual disciplines at the start of the day. And in the evening before retiring, we can enjoy the still waters of God's peace as we contemplate His faithfulness through the day.
His Spirit attends us in various ways like "waters"—in the plural number, you will notice—to cleanse, to refresh, and to strengthen. But he cannot be appreciated or appropriated in his transforming power until we have learned the lesson of waiting before him in perfect quietness.
J. Wilbur Chapman
Read-Thru-the-Bible: Genesis 24–28
Read More Daily Devotional Message on DAILYDEVOTIONAL