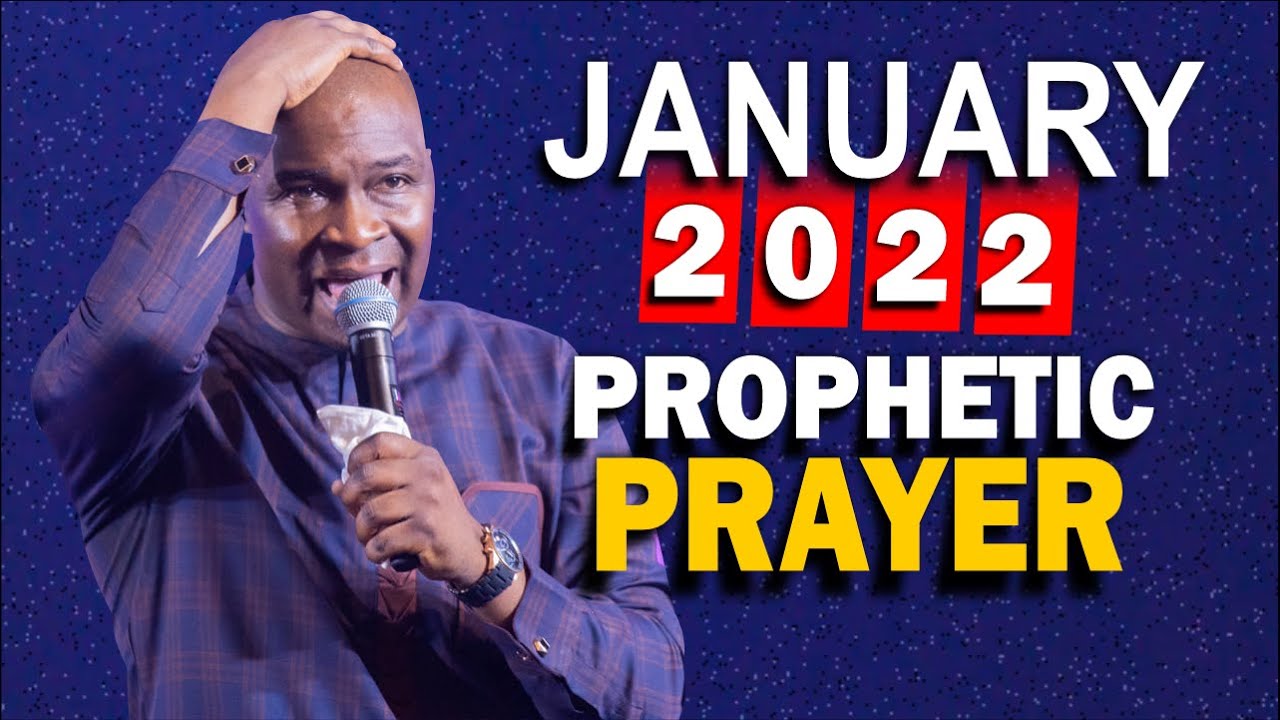 January 2022 Prophetic Declaration & Prayer by Apostle Joshua Selman
Listen to Apostle Joshua Selman Prophetic Declarations And Prayers for January 2022 (New Year)
Powerful Prophetic Prayer For The New Month Of January 2022. "Prophetic Declaration"
Start The New YEAR January 2022 With This Powerful Prophetic Prayer
For this New month of January 2022 all prayers prayed by Apostle Joshua Selman in this video will manifest in your life speedily.
January 2022 Prophetic Prayer…..
All what seems not to be possible LAST YEAR 2021, it will be possible for you with ease this NEW YEAR, January 2022 in Jesus name.
Key into this Powerful Prophetic Declaration and come back with Testimonies.
January 2022 Prophetic Declaration & Prayer by Apostle Joshua Selman
2 Chronicles 20:20 "Believe in the Lord your God, and you shall be established; believe His prophets, and YOU shall prosper."
Salvation TV is a video channel created in the Middle East Region for spiritual growth and edification of the body of Christ through powerful and spiritual messages.
We Produce, Uploads and Shares powerful spiritual contents / messages to Educate, Motivate and as a Revival Materials massively to all Believers and Christians in the Middle East Region – UAE and beyond.
…… Salvation of souls in to the kingdom of God is our main OBJECTIVE.
►PLEASE SUBSCRIBE TO THIS CHANNEL ►To be impacted powerfully through our anointed videos and to HELP Shares the powerful word of God to family and friends around you………… Also don't forget to HIT the Notification Bell to always be reminded whenever we uploads a New Videos.
Click To Read Powerful Devotional:
JOEL OSTEEN ⊗ OPEN HEAVEN ⊗ OUR DAILY BREAD TODAY ⊗ SEEDS OF DESTINY ⊗ JOYCE MEYER DEVOTIONAL ⊗ RHAPSODY OF REALITIES ⊗ JOHN HAGEE ⊗ MFM DAILY DEVOTIONAL ⊗ DCLM DAILY MANNA ⊗ DAILY GUIDE ⊗ WATCH NSPPD LIVE TODAY ⊗ AND LOTS MORE