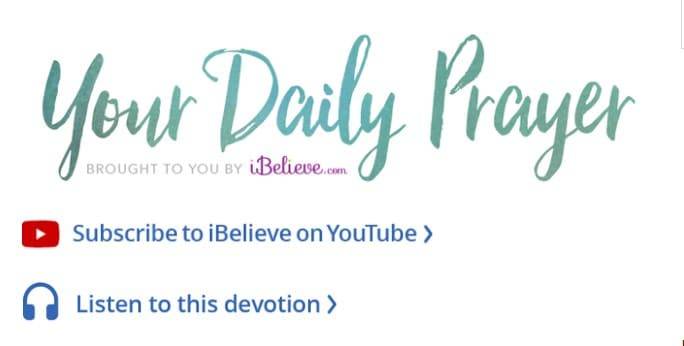 November 28, 2022 Your Daily Prayer For Monday
Praying is such a vital tool for Christians to take hold of the power and strength God wants to give us. Use our daily prayer devotional to focus your mind and heart on the love of God at the beginning of each day and throughout your day.
Did you miss previous Daily Devotionals; if YES, Read below:
Welcome to Your Daily Prayer Today – A Prayer for Broken Hearts. May God bless you as you study and pray.
A Prayer for Broken Hearts
By Lynette Kittle
Scripture: "The Lord is close to the brokenhearted and saves those who are crushed in spirit" – Psalm 34:18
Feeling heartbroken is probably one of the worst pains we endure as humans. It's an outwardly unseen injury, a wound so deep, no one else can remove the pain from us no matter how many sweet, comforting words they speak to us. No drug, painkiller, or comfort food is able to take it away. All humanly cures and solutions fall short, only masking the pain for a while, being totally helpless to eradicate if from our hearts forever.
Yet there is One who has the power to remove it's sorrow, with the power to comfort us in a way that makes it bearable, and to even replace it with joy. Psalm 30:11 describes how this can happen, "You turned my wailing into dancing; You removed my sackcloth and clothed me with joy." Sounds impossible but yet it's true. There is no heartbreak too deep or devastating for God to heal. As Psalm 147:3 assures us, "He heals the brokenhearted and binds up their wounds."
Yet even though God is willing, it often takes time for us to give it up, to let Him have it. We often cling to the pain in fear of letting it go, believing if we do, then the last remnant of our love will be gone forever and we'll be left with nothing to hang onto. Often we find comfort in our pain believing its better to linger in its wounds than to let go entirely. But hanging on only deepens and adds to sorrow and keeps us from the promise of being set free and ready to receive more than we've lost.
God never intended for us to experience broken hearts. The pain and suffering they bring are from the evil one who like a thief, brings such devastating heartache, some people dive into deep despair, giving up hope and the desire for life. But Jesus tells us, "The thief comes only to steal and kill and destroy; I have come that they may have life, and have it to the full" (John 10:10).
No matter how deep the wounds of a broken heart, God assures us He is with us. "For I am the Lord your God who takes hold of your right hand and says to you, 'Do not fear; I will help you'"(Isaiah 41:13).
Let's pray: Dear Father, You alone, God, know the sorrow deep within my heart and You alone are the One who can heal my broken heart. "You who are my Comforter in sorrow, my heart is faint within me" (Jeremiah 8:18). In this darkest of times in my life, Father, I turn towards you, asking You to mend my brokenness and extend Your healing into to every area of my heart that is ripped and torn apart. I'm powerless, Lord, to remove this heartbreak from my heart but You who created my innermost being and knit me together in my mother's womb, can make my heart anew again (Psalm 139:13).
I praise You, Father, because in You, I can be set free from the grief, as your word assures, "So if the Son sets you free, you will be free indeed" (John 8:36). Thank You for Your nearness to me during this time of overwhelming heartbreak and loss. In Your beautiful name I release my deepest sorrows and receive Your abundant life. Today, Father, I receive Your freedom from this brokenness to heal my heart. I look to you to turn my sorrow into joy and to replace my many tears shed with joyful songs (Psalm 126:5). In Jesus' name, Amen